INTEGRITY…COMMITMENT…EXCELLENCE
The Premiere Executive Search Firm
At TSG Search, our #1 goal is to match private equity firms & family offices
with high-quality executives and relevant deal flow. 
Are you a…
Private equity firm looking for a top-level executive with a proven track record of driving EBITDA, cash flow, ROI, and enterprise value? CEO/CFO who has grown and sold a company in the private equity sector? CEO looking for a backer for a company that you want to acquire, then you're in the right place?

Our Approach
Today clients have many choices for their placement needs. TSG Executive Search recognizes we must find a way to stand out in the market place to earn your business.
Our Process
At TSG Search, we look beyond the resume. Our proven 5-Step process takes into consideration the unique needs of our clients so that we can find the best matched candidate each time.

Areas of Practice
We specialize in a wide number of sectors and industries. Our ability to hlp clients build high- performance teams that drive greater ROI and EBITD separates us from the pack.
I am from a private equity group or family office looking for a CEO, CFO or director.
I am an experienced CEO, CFO, or director looking for a role.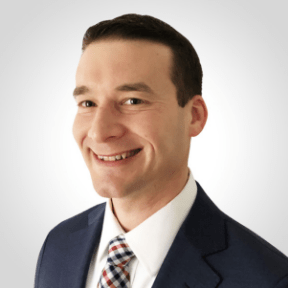 Hi, my name is David Thaler, owner of TSG Search. I believe that in order for a business to be successful, great leaders have to be in place. After being in the executive search industry for over 20 years, I understand that when it comes to finding the ideal executive candidate for a company, outstanding credentials are just the beginning. The A-Game players and Rockstars of the business world not only look good on paper, but they also know how to drive EBITDA, cash flow, ROI and  enterprise value for your business. 
At the end of the day when you are ready to sell your company, the right person in place will get you a maximum return on investment that will make you, your investors, and the executives you hire a whole lot of money. 
My team and I have the knowledge, expertise and years of experience to find the right match for you.  If you are a private equity group or family office looking for the right fit, you're in good hands with TSG Search. 
I'm looking forward to speaking with you to see how we can get you the results you desire. 
To your success,
David Thaler
Have a question about how we can support your current needs? Give us a call.
David Thaler of TSG Executive Search is the most tenacious, results oriented executive recruiter I have encountered in over 30 years as an executive. in addition to placing me as a CEO with a great private equity firm David made it very easy as we searched for a CFO. I didn't need to keep things organized and moving forward, he did. I appreciated that. It goes without saying that the search was successful and took less time than I had planned. When we asked David to find us a senior Sales Executive he again led us through a successful process. Unfortunately the candidate did not work out. Even though the sales executive left beyond the period that David was contractually responsible for a follow on search, David volunteered to complete a second search at no cost. I have been completely satisfied with TSG Executive Search and with David Thaler.